How to turn your no-good, lazy website into a client-getting machine
If you get little to no traffic to your website ... or receive zero client inquiries from the few visitors you do get ...
If you're frustrated that your website is just sitting out there looking pretty but doing nothing to bring in new clients ...
If you want your website to work FOR you, but you're not sure what to do to make that happen ...
 ... then you're in the right place.
Because there is a way to get found on Google, attract the right people to your business, and consistently bring in new clients without spending tons of time so you can get on with doing what you love.
But first, you have to realize that just building a nice website doesn't guarantee scores of new clients effortlessly.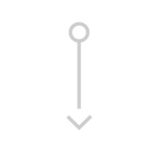 You Have to Do More Than Build It Before They Will Come
If you're like most business owners, when you first built your website, you thought "if I build it, they will come." And were fiercely disappointed when they didn't.
Faced with not getting new clients from your website, you've written and rewritten your website copy, searched sites on ways to get more clients, signed up for online marketing courses or joined DIY coaching programs — all in an attempt to get more clients online.
But none of those things have worked for you:
Problem # 1
Your website has a lot of words, but you haven't clarified your message so customers will listen — or buy.
Problem #2
You don't understand how content strategy and SEO works, so your site never gets found on Google.
Problem #3
Instead of working FOR you to get new clients, your website just sits out there looking pretty.
And what happens if you just let your website continue to languish out there, doing nothing with it?
Your website won't work. Period.
And without a website that works, you won't have an awesome business that allows you to do
the work you love.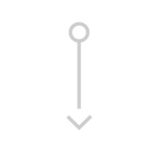 How You Can Make Your Website Work
When I first started my business, my focus was branding, web design and content writing.
Even though I had spent the previous ten years learning and honing my digital marketing skills (and getting fantastic results for myself), I found my clients focused on nice-looking websites rather than results-getting content.
Frustrated by seeing their websites look good, but do nothing to actually build their businesses, I stepped outside the norm and began to include SEO and content strategy in my design packages.
The results astounded me. My clients immediately experienced:
Knowing that tons of good solutions exist for business owners to get inexpensive, yet beautiful websites, I pivoted my business to focus on the intersection of what my clients most need and what I absolutely love and do best:
brand messaging, writing website content and developing content marketing strategies.
Don't just take my word for it
---

Our new website turned out very modern, beautiful, and so far, effective. People will say they "found us on Google" and I've had correspondence through the website, which I never had before.

Hailey Godden,
Oasis Pavers and Pools

---
With a clear message and a solid strategy, your website will work FOR you just like it has for all my clients

When you hire me, you'll get the keys to make your website work and finally:
Feel less scattered and more confident with a clear strategy before you.

Get found on Google, increase traffic to your website and turn visitors into customers.

Free up your time to get on with the work that grows your business.

Spend less time & effort while consistently booking more clients & making more money.

Most importantly, go from frustrated business owner struggling with inconsistent bookings to an effective business owner who consistently books clients while doing work you love.
Ready to become the happy, lighthearted and energized business owner who moves her business forward?
If you said yes, then I have a plan to get you there.
---
BRAND STRATEGY & WEBSITE COPY PACKAGE:
Brand Strategy and Website copy that gets you found
and hired — quick.
Investment: $4500
CLEAR BRAND STRATEGY + COMPELLING WEBSITE COPY
Clarify your brand message, and help your visitors get beyond the noise and confusion so they know exactly what problems you solve and the value you create for them.
And when your website has copy that creates value, shows your visitors how you bring that value to their life, and how much of a solution you have to offer their problem or pain — that's when people want to hire you.
With Website Copy package you get:
Discovery Questionnaire
An in-depth questionnaire to get to the heart of your business, your ideal client, their problems and how you solve them.
Brand Strategy
A one-hour Brand Strategy Session to develop your brand message.
Brand Message
Expertly crafted copy that you can use in ALL of your marketing including: BIOS, a clear statement of who you are and what you do, ideal customer persona, mission statement, vision statement, your 5 Whys, and a compelling brand story that ties it all together.
Website Copy
Expert copywriting for your Home, About, Sales/Services, and Contact Page. Transform your website into a sales tools that sells your services with more ease and results in consistently booking more clients.
It's time to make your
website work
It's time to decide: Do you want to keep struggling to consistently find clients online or would you rather make your website work FOR you?
If you're ready to finally get a website that works so you can book yourself solid, here's how to work with me:
Step 1.
Schedule a FREE 20-minute consultation. Before we hop on our call, I'd like to know a bit about you, so at the time you schedule, you'll need to to answer a few questions. You can schedule right here.
Step 2.
At the scheduled time of our call, we'll consult. If we're a good fit, I'll tell you the exact steps for getting started. If you decide not to work with me I'm happy to share other helpful resources.
Step 3.
Get started with a process that will blow your mind with happiness at finally having your website copy written and a plan in place to book yourself solid with less effort and more ease.